6 of Disks
---
Success - Material Success

תפארת of Assiah, B in b

Glory of Action & the Physical World, with a Foundation in Loving Work.

The venture capital investor.

---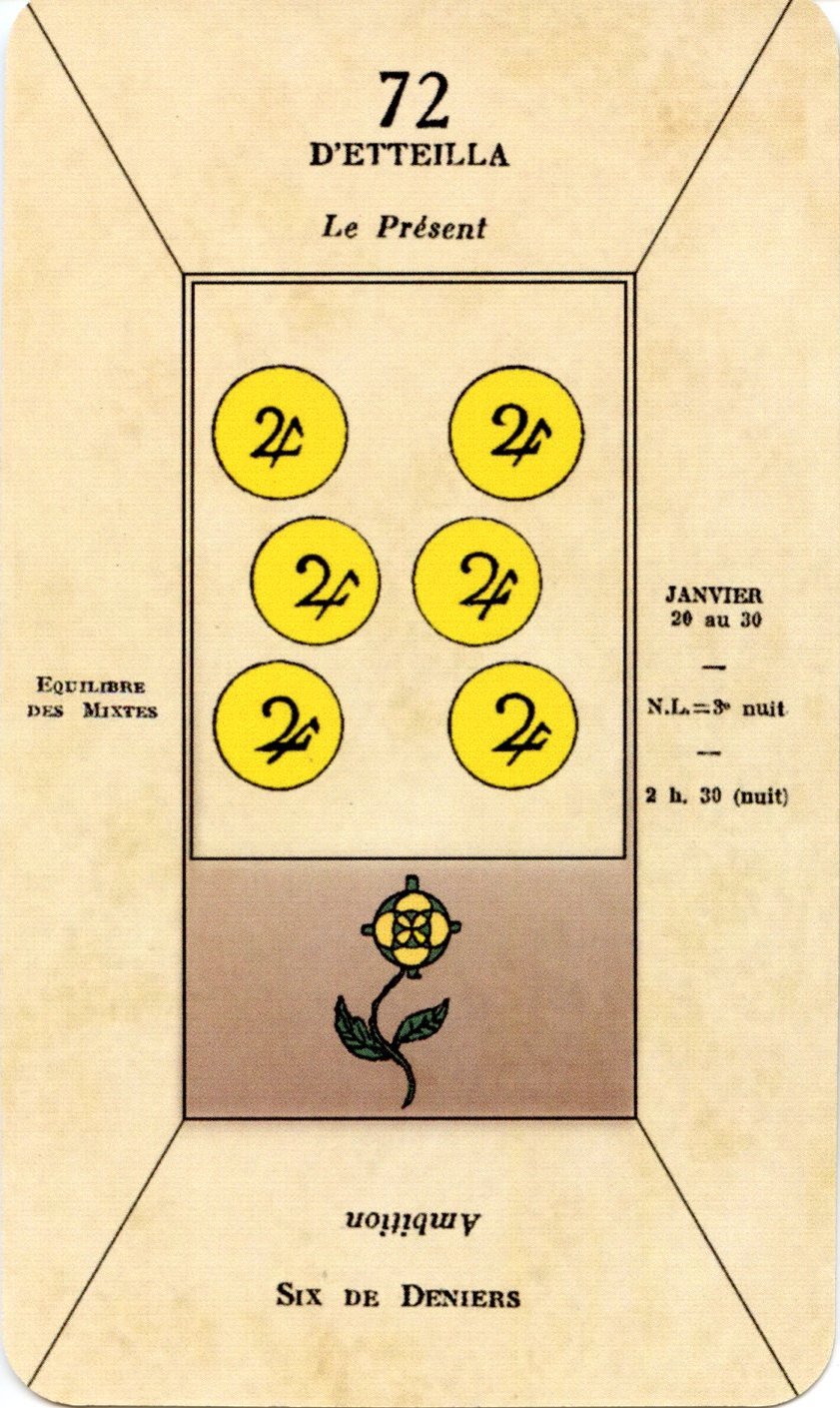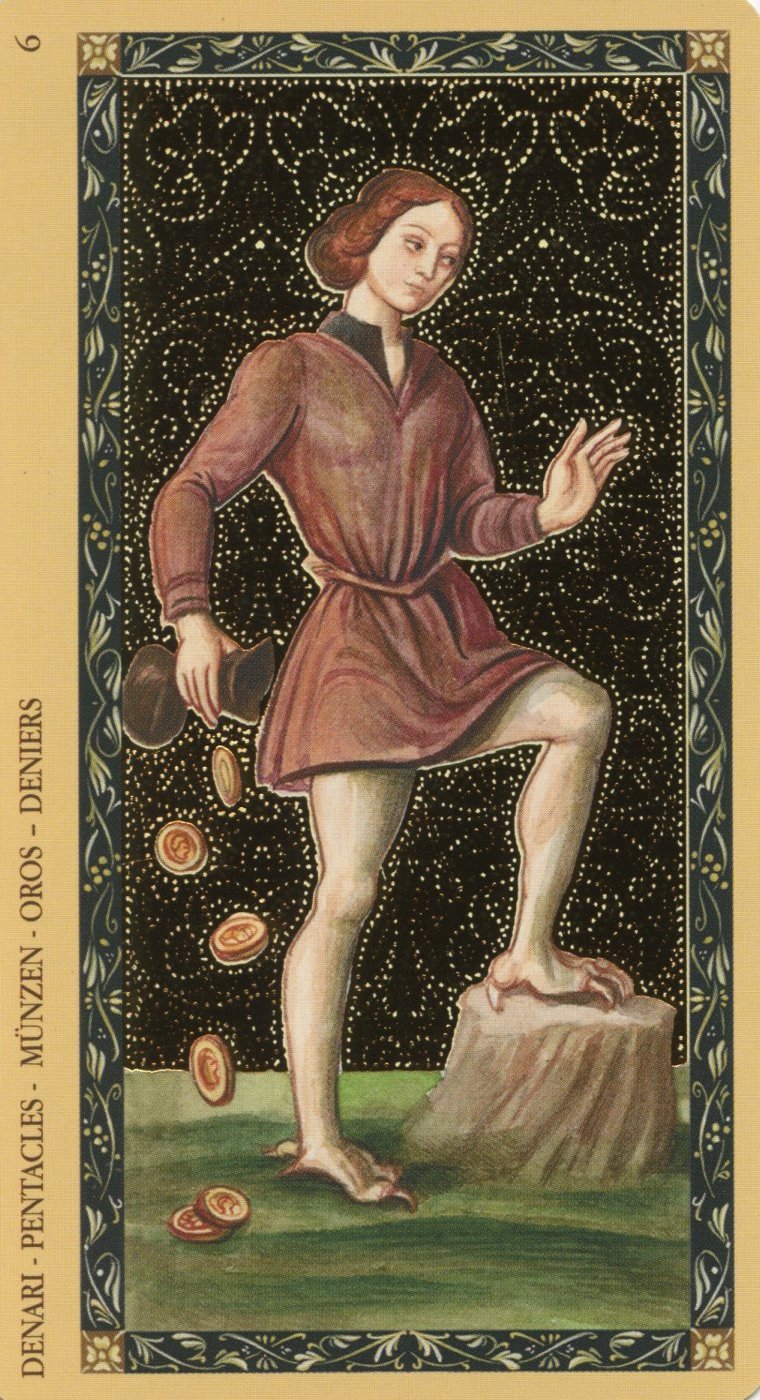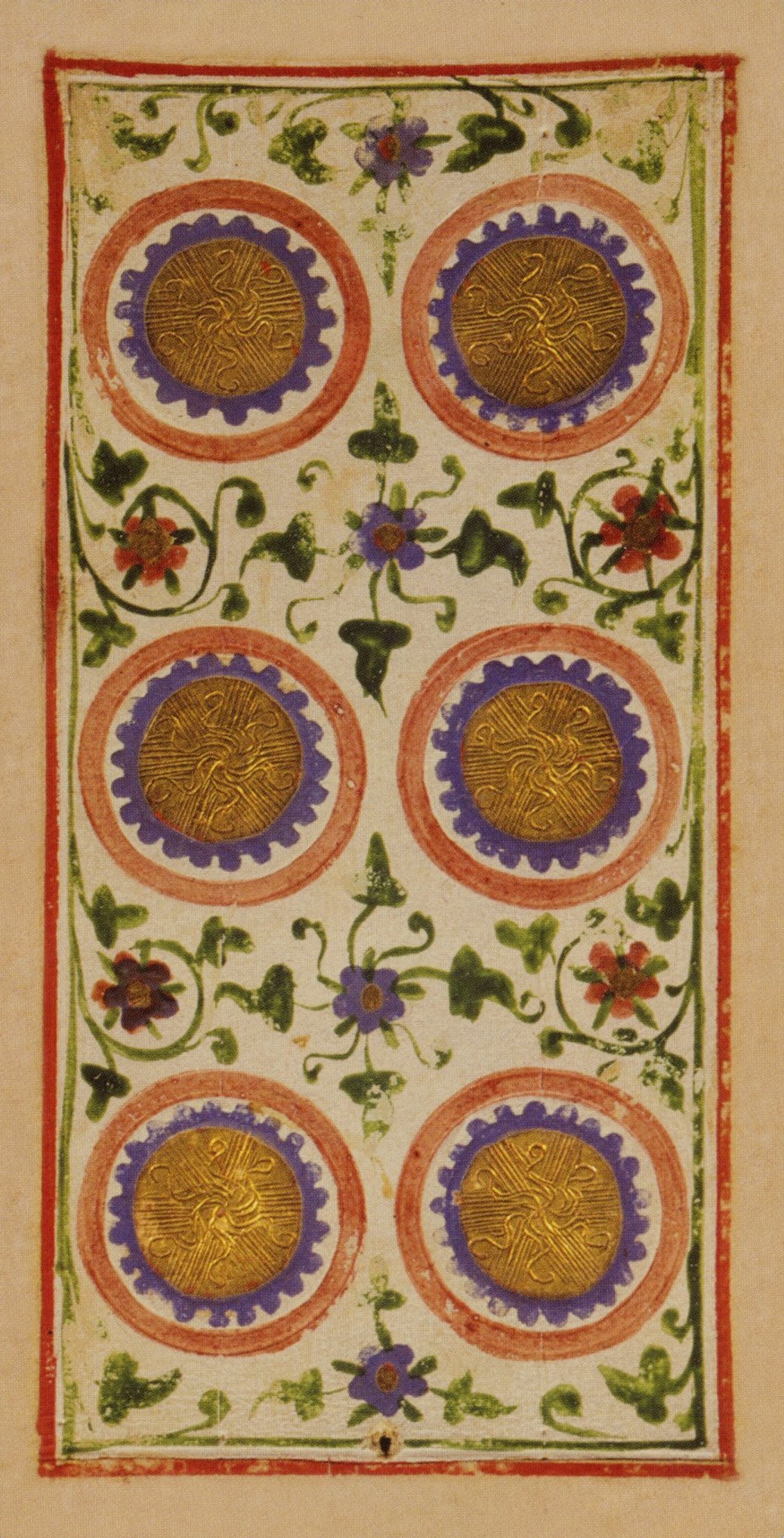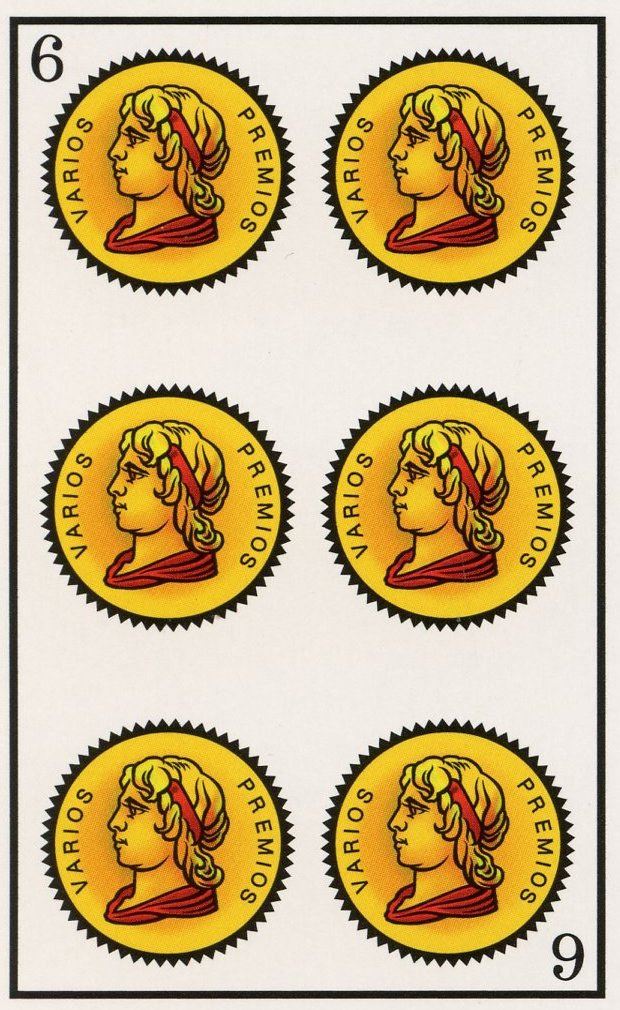 ---

In the Thoth Deck, Crowley has added "The Rose and Cross" (from the G∴D∴) to the center of the Hexagon, outlined with the traditional attributions of the planets. Both the Thoth Deck and the B.O.T.A. Deck position the Disks similarly to the traditional Marseille Deck.

The Rider Waite Deck has coins dropping in the Geomantic symbol of Via, (ruled by Luna). The main character's hand is shaped in the Sign of Benediction, used by the Hierophant (attributed to Taurus).